View the First 15 Unbreakable Faith Videos FREE!
In challenging times, this course helps...
Boost your joy and trust in Christ and Scripture
Protect you and your family against sophisticated arguments of unbelief
Build a satisfying and intellectually defensible biblical worldview
Grow your love and knowledge of God's infinite excellence
No purchase required!
Although my children are still in the elementary grades, I am so thankful for Dr. Biehl's indispensable resources that will someday help prepare them as they encounter Biblical worldview skeptics and disbelievers. Sitting under Craig's teaching has also helped me as a parent to more accurately teach and mold a foundation in the Lord. Dr. Biehl's insights and presentation of sound, methodical reasoning disarms the typical attacks on the Bible from our popular culture. Unbreakable Faith is a must for any Christian in today's world!

—Tami Perrin, Homeschooling mother and the CHAP (Christian Homeschool Association of Pennsylvania) 2014 Convention Coordinator, Hatfield, PA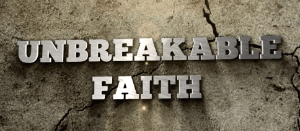 X
Yes, I Want to View Unbreakable Faith Videos FREE for 10 Days
We respect your privacy. We'll NEVER sell, rent, or share your email address. That's more than a policy, it's our guarantee!